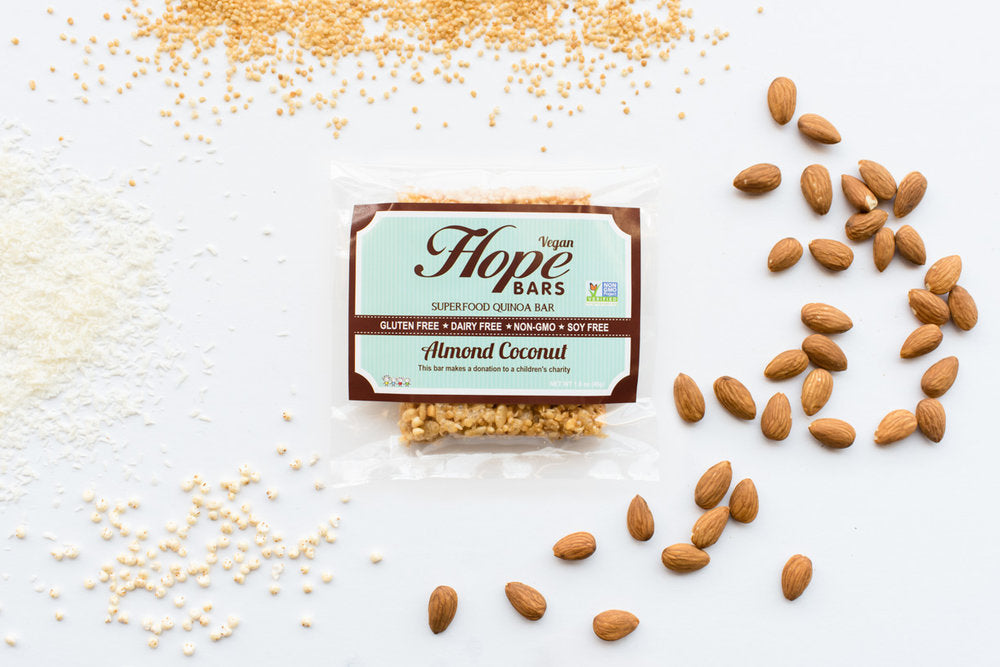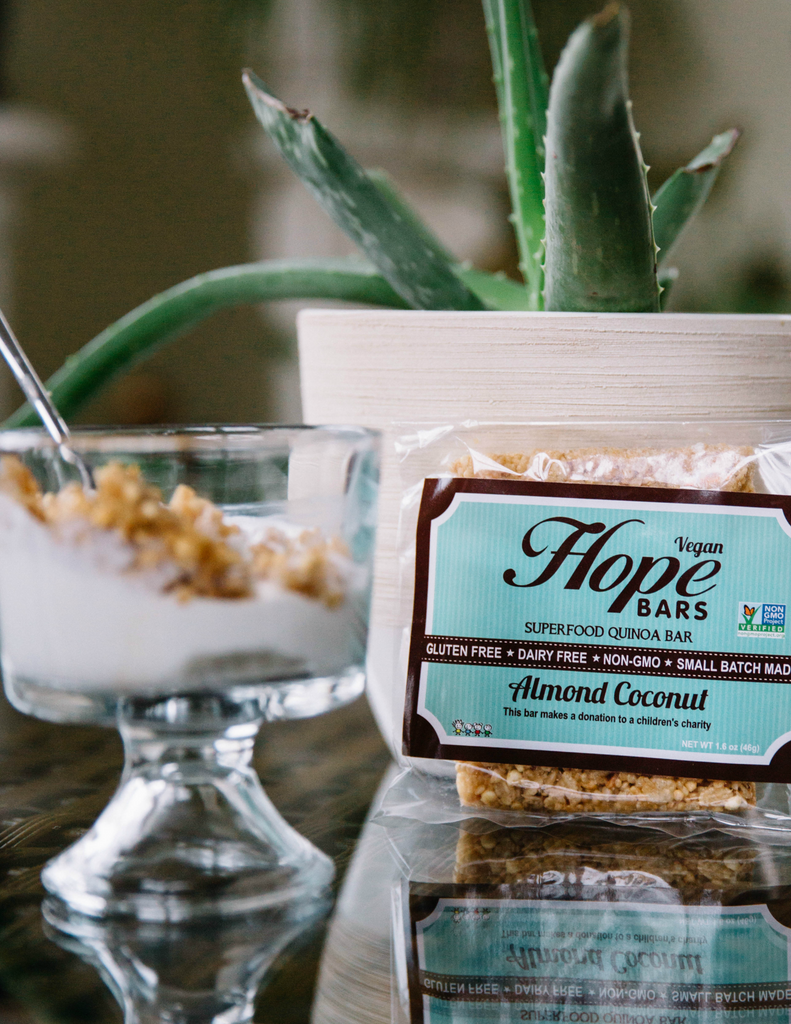 Almond Coconut Quinoa bars
Oh my!
Like a lighter, healthier, more delicious, no remorse rice krispees marshmallow bar. Hard to eat only one. Oh my!!
Healthy Smiles
Love HOPE bars! Almond Coconut Quinoa is my favorite! 3 of my fave ingredients, combined with love in one yummy nutritious treat! Love it with a cup of coffee in the morning, with a cup of tea at night or anytime during day! Supporting local business and having a fabulous treat too! XO
Can always eat almond coconut....ANYTIME of the day
YUMMY! It is hard to limit myself to 1 a day!!!