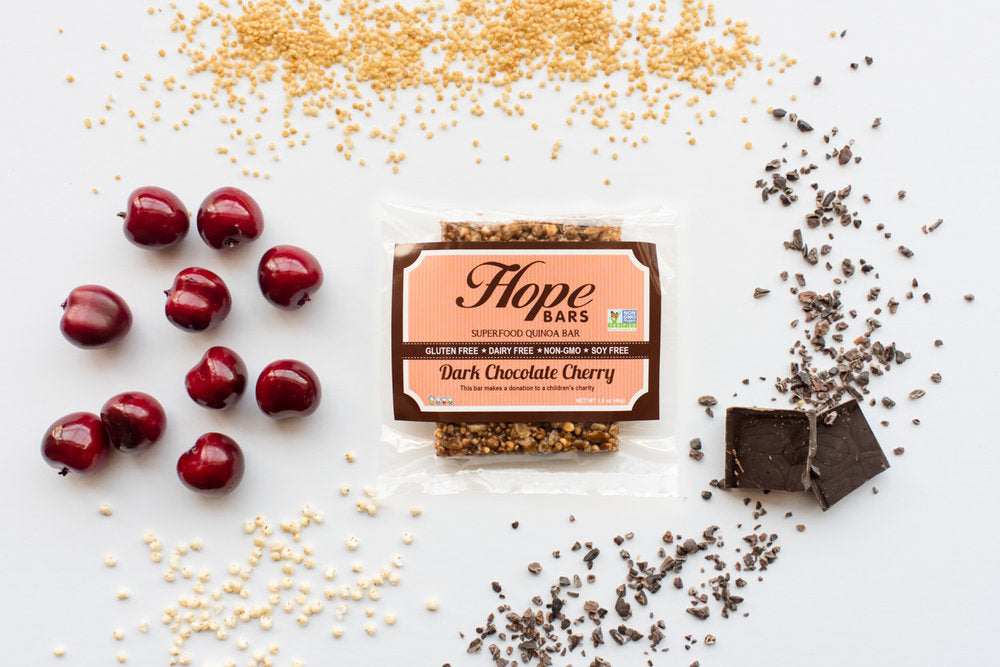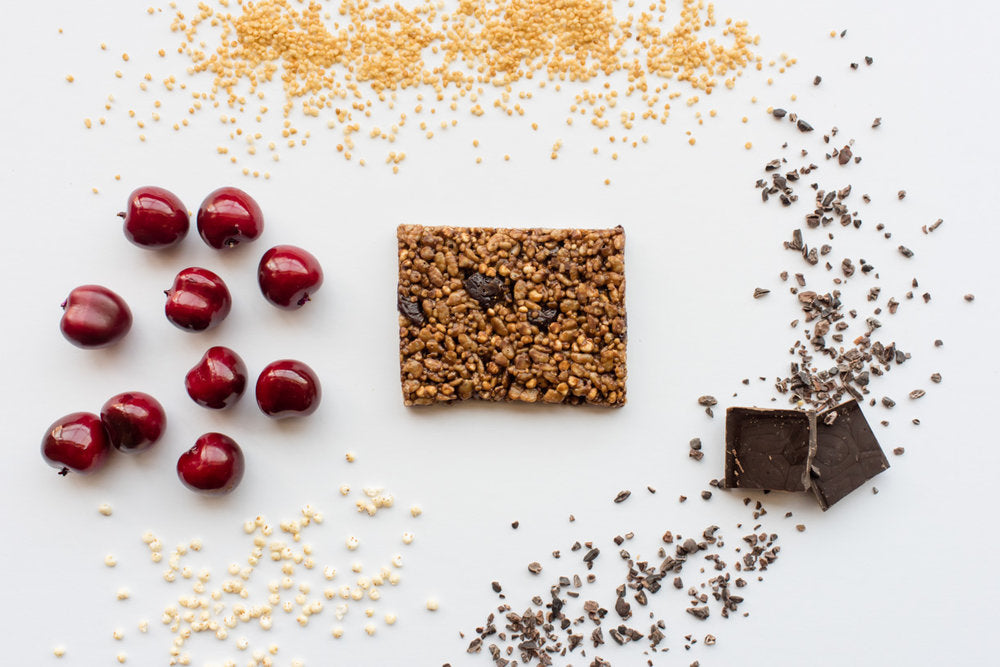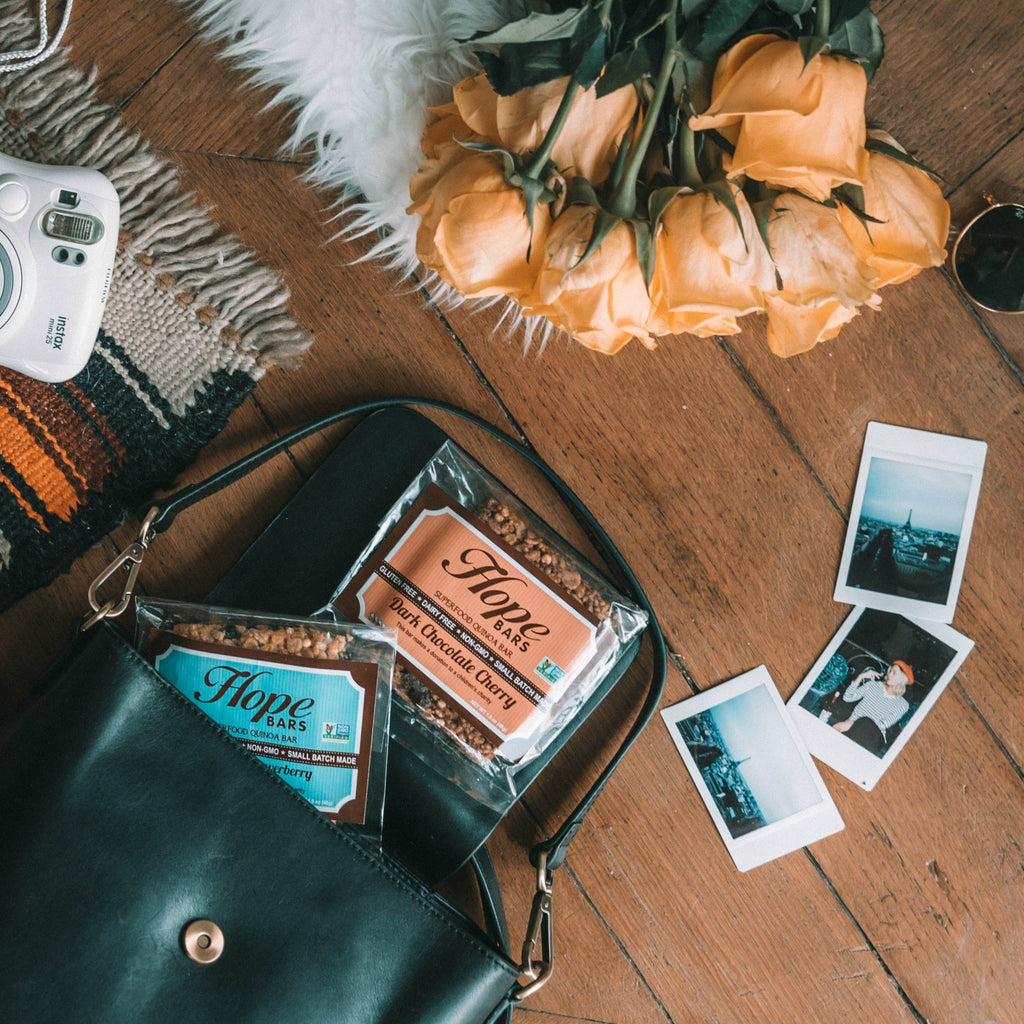 Dark Chocolate Cherry quinoa bars
Wicked awesome
When I'm visiting my NH home, I always rush over to whole foods to grab Hope Bars. Chocolate and the dark chocolate/cherry bars are my fave. Ditto to everything posted by others about their gooeyness and incredible flavor. I wish they sold them in Virginia whole food stores!
So.In.Love.
This is one of the best desserts ever. It's got everything -- a little crunch, some chewy gooeyness, luscious cherry and chocolate -- and I feel good about it. I am counting the days until they can be ordered again.
Please Use Recyclable Packaging
Absolutely FANTASTIC bars!!! Hoping the cherry ones can be ordered soon. I LOVE everything about them but the plastic packaging--is it possible to use a mostly paper wrapping w/ a vegetable pseudo plastic liner that can be composted?
Would love to see recyclable packaging
Love these bars!!
My teenage daughters and I fell in love with these bars when we came across them at Whole Foods. So happy we can order them directly!