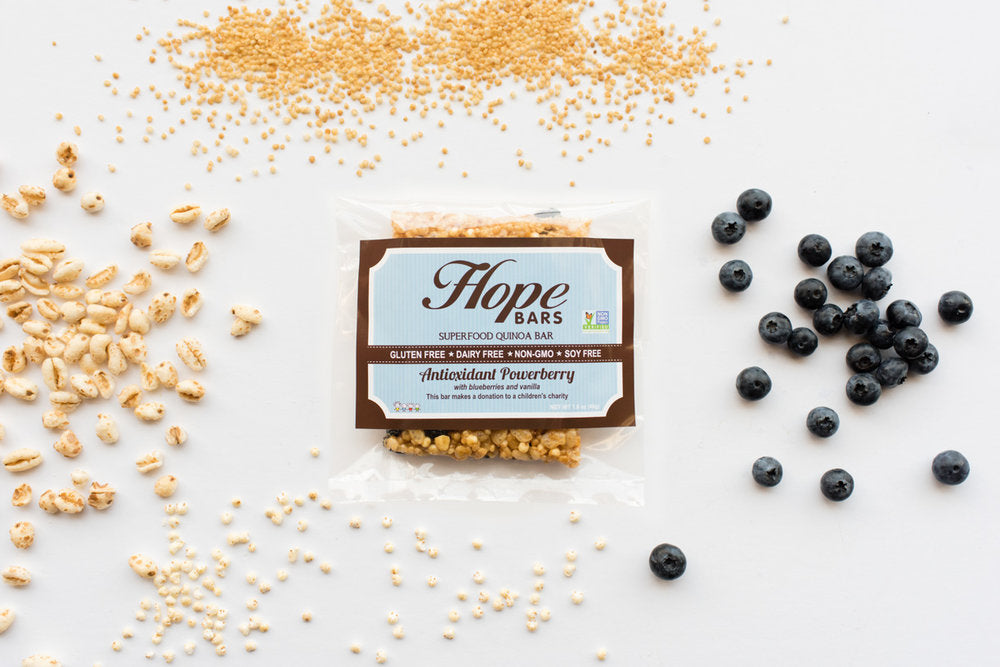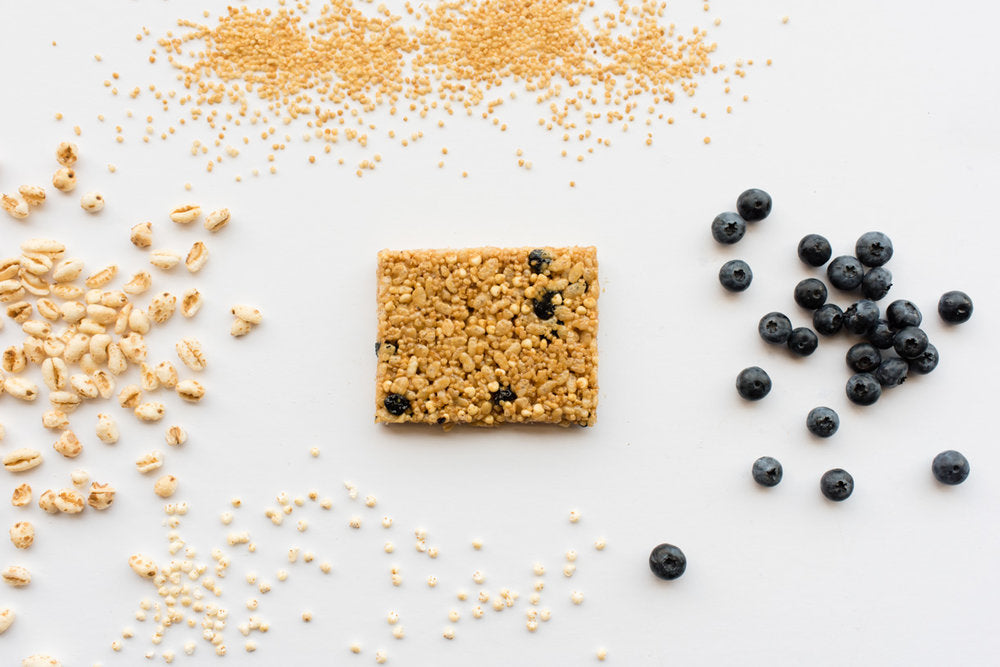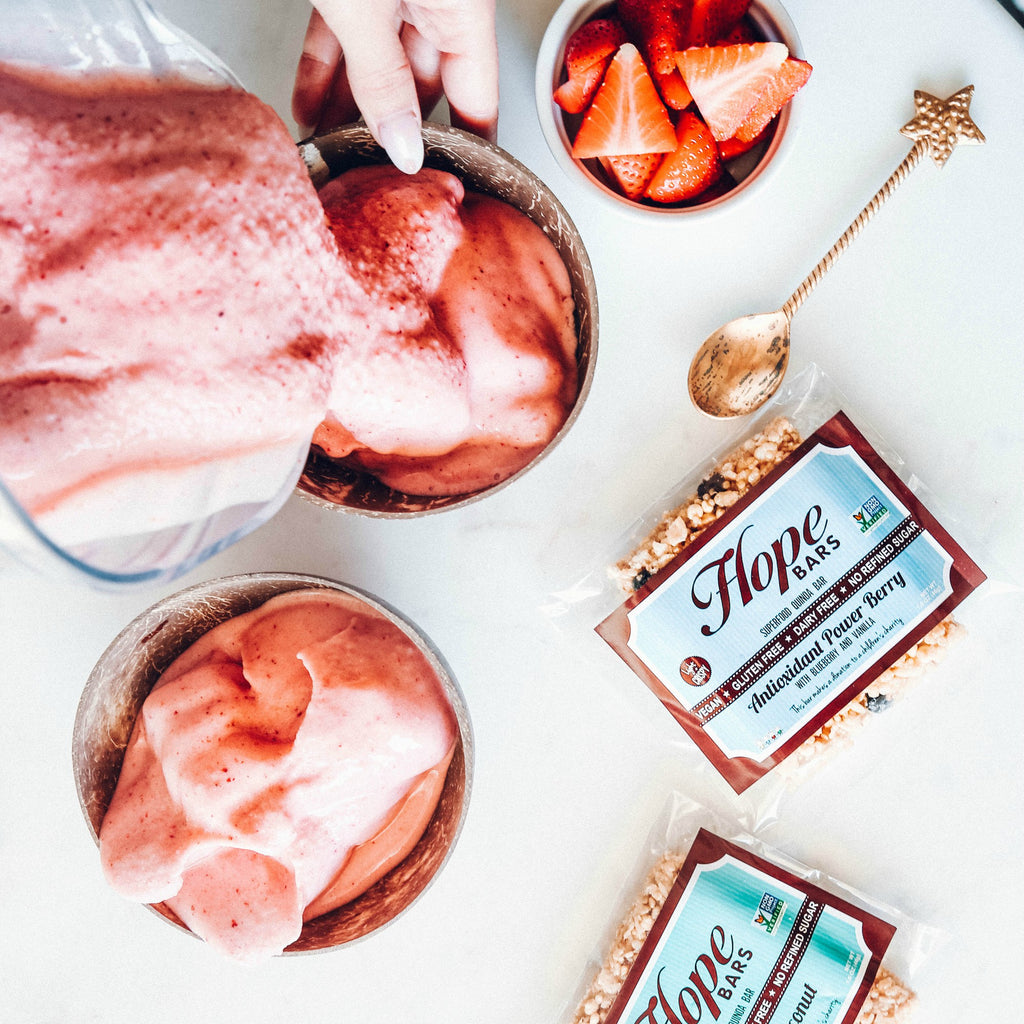 Antioxidant Blueberry Quinoa Bars
Antioxidant Blueberry Quinoa Bars and Dark Chocolate Cherry Quinoa Bars
Definitely 5 Stars! A friend shared one of your Hope Bars with me, and that prompted me to place my first order! So glad she told me about these!
Question: my husband is allergic to peanuts. Will you be making any bars without peanuts? I'm allergic to walnuts and pecans, so I can eat your bars. We're always looking for bars with almonds, which both of us can eat!
All best,
Nikki
Fantastic!
These bars are great - delicious and without any wonky, unpronounceable ingredients. They always arrive fresh and the shipping is fast. They make a great breakfast or afternoon snack.
The best healthy snack!
Blueberry is my favorite and the chocolate peanut butter is a close second. These are perfect for an afternoon pick me upper.
I seriously want to hug you all to pieces!
Thank you, thank you, thank you! Your ears must be ringing like crazy because I haven't shut up about your Antioxidant Power Berry Hope Bars and they're even getting posted on my Facebook! A girl with celiac disease, lactose intolerance, and chronic IBS, is joyfully eating them daily. I hysterically admit I often have one right when I come home from my daily morning run because I'm training for the Chicago Marathon and it's the most delicious and wonderful nom to come home to...and yes, I admit I'd probably slap someone's hand if they tried to take it away from me! Hahaha. I'm also going to be sending you a message since I'm totally going to get an extra box for this upcoming month! Clearly I'm taking A LOT to Chicago with me so I don't starve to death pre/post race! :D
Yummy & healthy!!!
I got a box of the Power Berry bars & a variety pack in my one & only order so far. I love these bars! I got too many for one person to eat, so I froze some. They're great just out of the freezer! I love them all & will get more soon. I'm so glad I heard about you. (I think it may have been on the Today Show.)